After this week's announcement of Kim Kardashian's engagement to Kris Humphries all anyone can talk about is her ring! 
It isn't surprising.  The ring cost only 2 million less than her Beverly Hills mansion. 20.5 carats and 2 MILLION DOLLARS. This seems to be a growing trend in Hollywood. Each starlet showing off a bigger rock than the last.
Check out a few of our favorite celebrity rings.
Carrie Underwood's husband Mike Fisher codesigned this yellow-  and-white 12-carat diamond ring worth about $800,000.
Kim K's little sister Khloe rocking her 9 carat sparkler from husband Lamar Odom. Picture courtesy of RingSpotters.com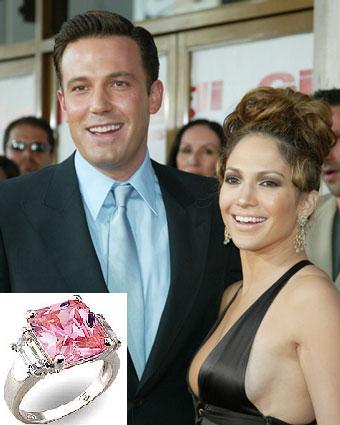 And of course we had to mention the bling that started the bling  craze...the 6.5 carat pink Harry Winston that cost Ben Affleck 3  million dollars to put on J-Lo's finger.