WEDDING PLANNERs WITH A PASSION FOR DETAILS
Hello and welcome to The 530 Bride! We are dedicated to helping couples plan their wedding without going crazy in the process, it doesn't have to be scary or stressful we promise! Your wedding day is about you two celebrating your love and commitment to each other, not worrying about a timeline or centerpieces. Instead, we use a transparent phase based planning process to keep your focus on what's truly important; your wedding experience.
Many of our couples live outside of the area from where they are getting married, so we can really cater to their needs and their busy schedules by using regular phone sessions and sharing all of their information with them in our online planning dashboard. We get to know our couples because having this inside knowledge helps us to anticipate your needs and understand what areas are a higher priority for you than others.
We work as a close knit team alongside the many creative partners who serve the wedding industry which ultimately allows us to produce a seamless wedding day.
Hi, I am Veronica Enns, Owner and Principal Wedding Planner of The 530 Bride.
I live for timelines, floor plans and all of the behind the scenes magic of weddings and events. This love of mine for weddings was honestly unexpected, any of my close friends can attest that I wanted to elope for my own vows in 2010. I was so glad that I didn't, because the experience of being a bride not only was such a beautiful memory to have with our families; but it allowed me to see the value in having professionals at your side to execute these logistics for you.

The 530 Bride originated as a wedding blog & local resource for couples to find vendor information and planning tips. From there we evolved into planning and haven't looked back!

I'm a wife and momma of two beautiful girls, my family is my everything. I couldn't be happier to get to show our children to always follow your heart and chase your dreams!
"Don't quit your day dream" - Unknown
Hello! My name is Delphine, lead coordinator for The 530 Bride!

My passion for weddings is indescribable. The fact that I get to help create a beautiful and stress free experience on the most important day of your lives is such an honor.
Although weddings are on the top of my priority list, I love spending my free time either training for marathons, reading an enticing book that I can't put down, or enjoying a movie with a glass of wine with my wonderful Fiance in our cozy home in Chico.

I'm also the owner of The 530 and Co. a sister company to The 530 Bride, and love providing creative solutions to small businesses and boss babes in the wedding industry.

Let's make the most important day of your life flawless!

"We make a living by what we get, but we make a life by what we give" - Winston Churchill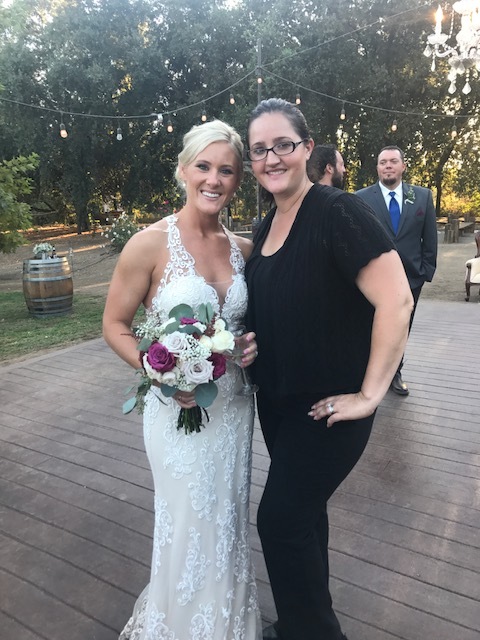 Come say hello and keep up with the latest happenings at The 530 Bride! Contact us today to get started on planning your special event.